About Me (A "My Three-Act Structure Called 'Life'" Production)
I am in pursuit of networking opportunities. So I will also use this post as a shameless self-promotion and introduction of my work and how I want it to grow along with, you know…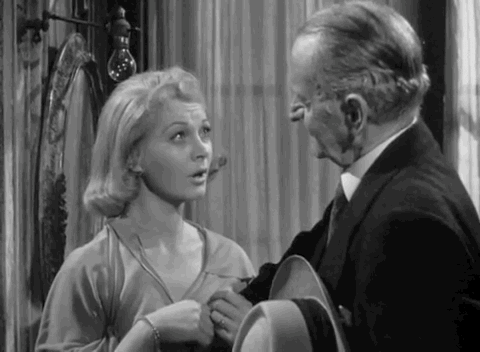 So for those of you who are being introduced to me for the first time because one of my dear friends on Facebook or followers on Twitter decided to share this post with you, I'd first like to say, "Howdy." (which I never really say.)
I'm a Miami man-child and award-winning screenwriter who somehow drove (and moved) cross-country twice in the last five years. Miami will always be my home, but for now, the rent is much cheaper somewhere in North Carolina. But don't worry, I make that 15-hour drive at least twice a year back home where I can see my parents and get my fill of tostones and croquetas de jamón.
I am optimistic someone in the Miami film scene will read this. I am recruiting a film crew; actors, producers, DP, directors, editors, sponsors, the whole Megillah in the hopes that I can increase exposure, bring another one of my screenplays to life, and submit it to as many film festivals as I can.
So if you've gotten this far, you might be asking yourself, "What kind of a screenwriter is he?"
I'm glad you asked. Here are two of my most noteworthy credits:
I won The Miami International Film Festival Screenwriting Contest for my romantic comedy "A Thousand Words" straight out of film school after earning my Masters in film with a screenwriting specialization. After winning, I wrote some spec scripts for "Modern Family" and "American Dad."
Then I was a top 15% finalist in The Nicholl's Fellowship for my historical fiction thriller "Ripper" based on an obsessed rookie cop who followed Jack the Ripper during his killing spree in 1888 London.
I have a passion and knowledge for storytelling of several genres.
And I am recruiting local Miami fellow filmmakers to produce my new script, a horror called "Lapse" beginning summer 2018.
I look forward to working together. Feel free to comment below or contact me via Facebook or Twitter where I can see your reel and learn a little more about you.